Diamonds are a girl's best friend, but some diamond jewelry are our BFF's! Katrien Lescrenier is a GIA Diamond jeweller and partner at BAUNAT, where smart shoppers get their high quality, hand-crafted diamond jewelry. Katrien has us know which five diamond jewels are a must-have for every woman.
Brilliant Studs
Every woman deserves some sparkle in her life, and understated diamond earrings are the perfect way to do just that. These small studs will instantly elevate your look, are ideal for every occasion, and will give any outfit a touch of glamour.
One can go for round brilliant studs or studs with princess diamonds which have a square cut and give a modern touch.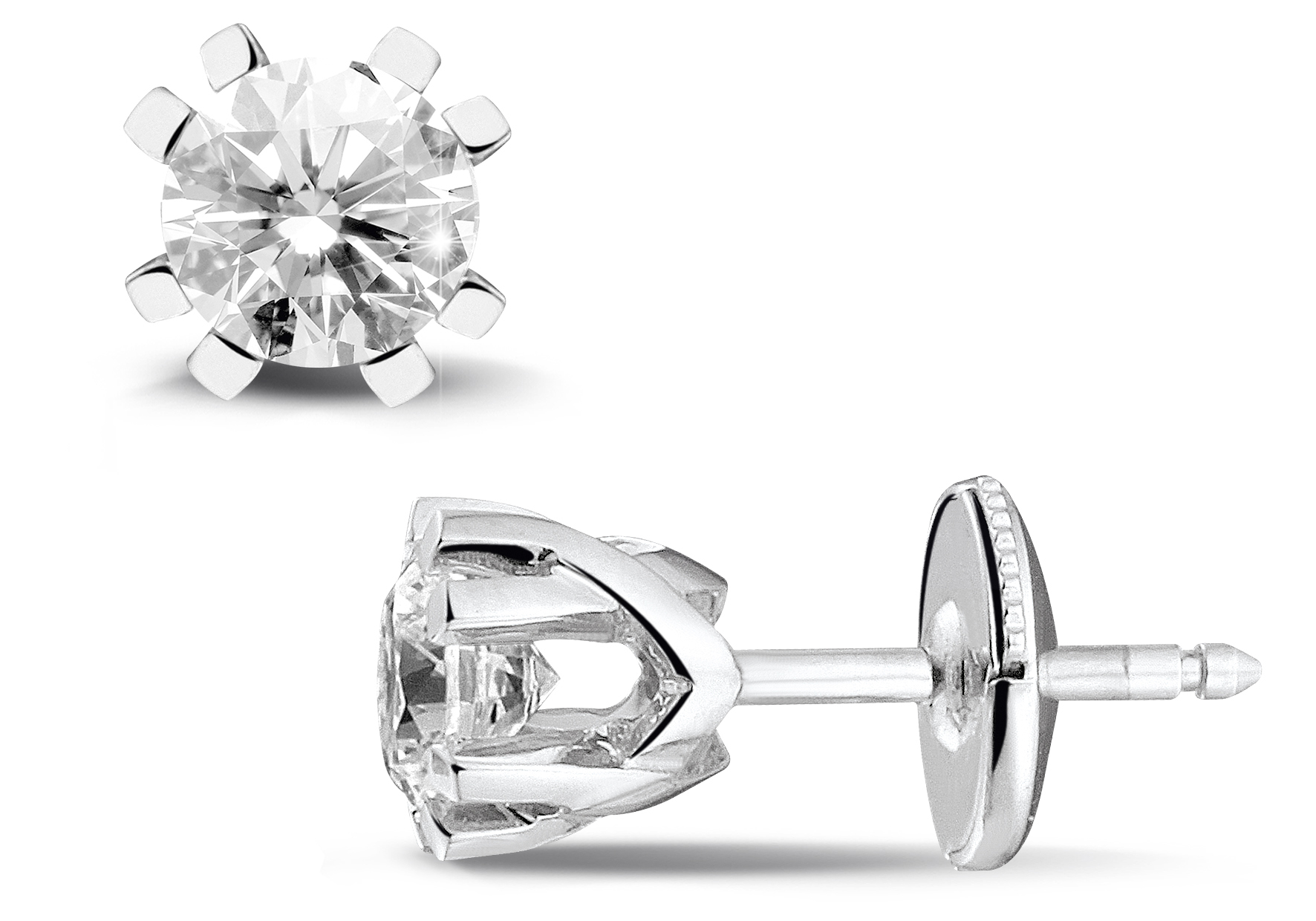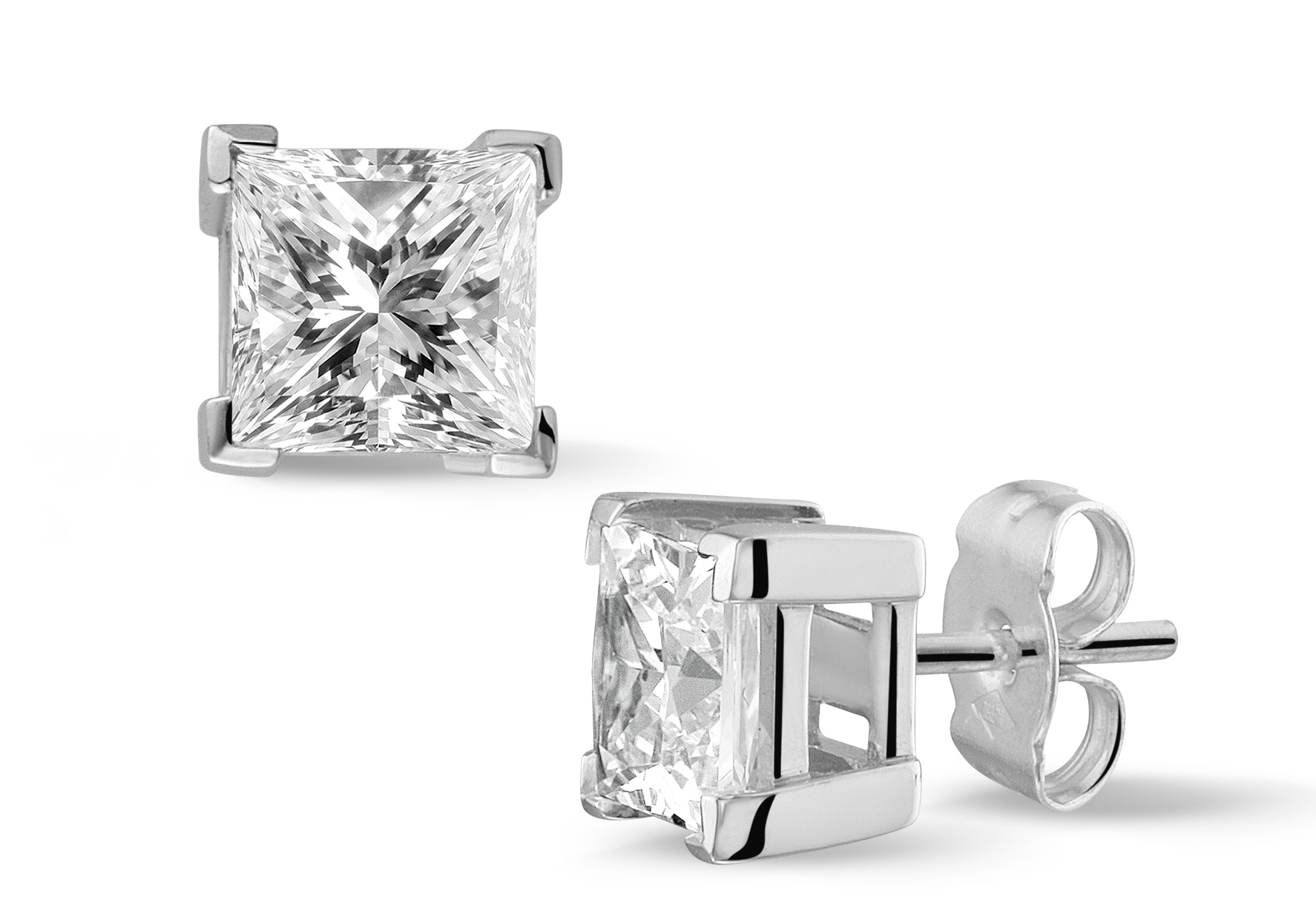 Round and princess diamond studs, BAUNAT's Classic Collection
A Tennis Bracelet
A tennis bracelet is a thin in-line bracelet with a symmetrical pattern of diamonds. It got its name from Chris Evert a former world No.1 tennis player who was wearing one while playing in the US Open when itaccidentally broke, the match was interrupted so that she could recover her precious diamonds. That incident gave it a new name and generated a lot of interest. Many tennis stars such as Serena Williams continue to wear one.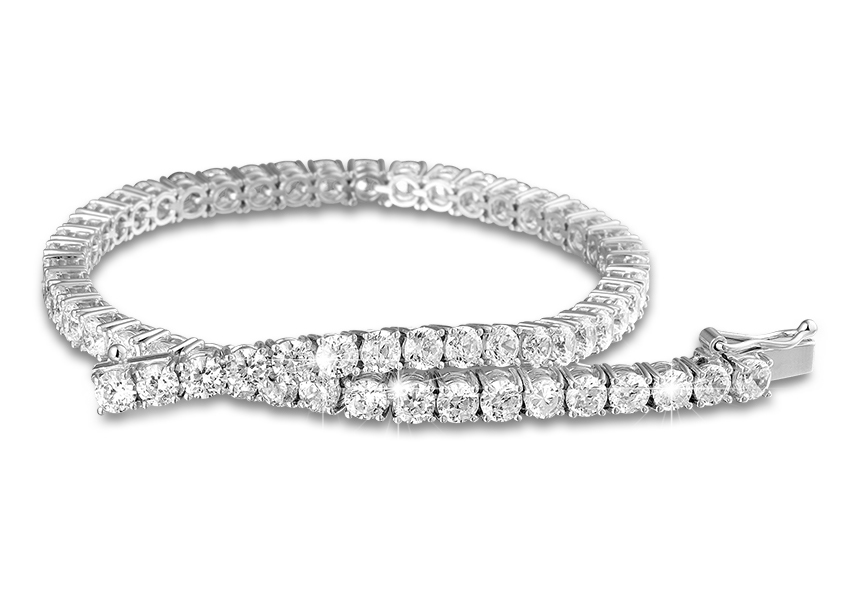 Tennis bracelet of BAUNAT's Classic Collection
Pendant
Although the round diamond is the most preferred diamond shape for rings, we see many different shapes for pendants, such as pears and hearts. The elegant shape of a pear cut diamond gives that perfect shine to one's appearance.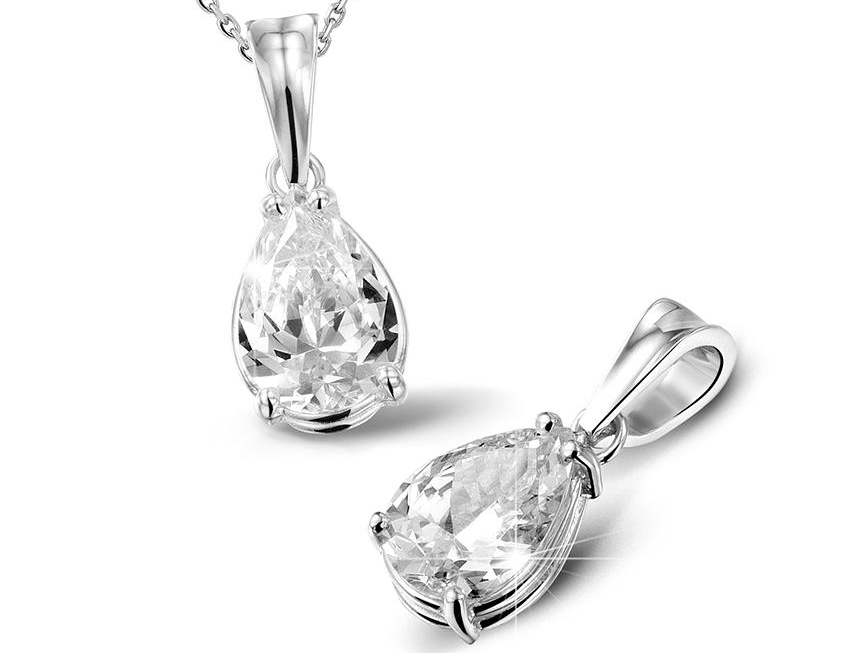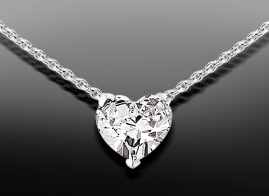 Pear shaped diamond pendant, BAUNAT's Classic Collection
Heart shaped diamond pendant, BAUNAT's custom made collection
A right hand ring
As the saying goes, "The left hand is for thee, the right hand is for me". The left hand is traditionally the hand that bears a wedding ring, but what about the self-assured woman who would like a diamond ring for the sheer pleasure of it?
Right hand rings are designed more like cocktail rings, featuring clusters of smaller diamonds that run largely in north/south designs with lots of surrounding negative or open space. This is in contrast to the traditional three stone solitaires and solid wedding bands. Rings for the right hand are intended to showcase the happiness of a woman, worn on the fourth finger and sometimes the pinky.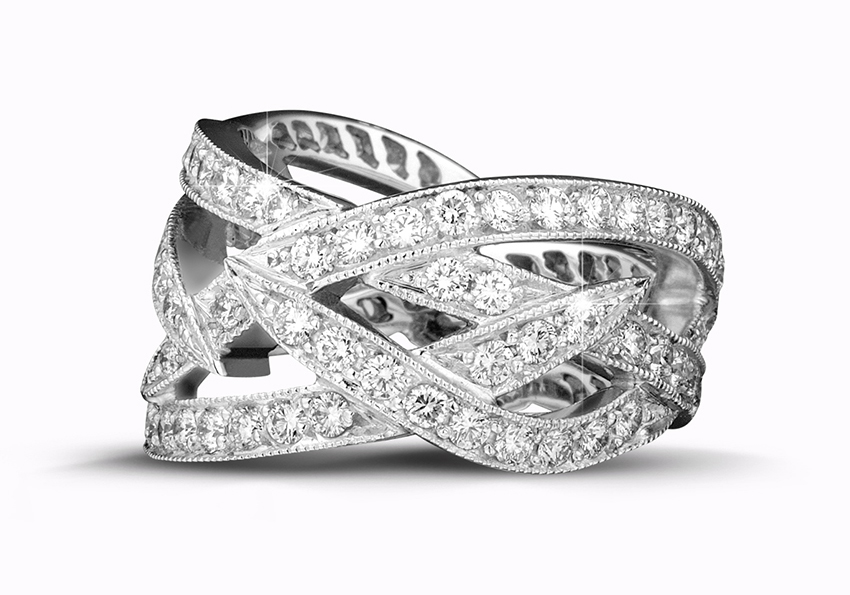 Diamond ring of Nathu collection, designers Wouters & Hendricks for BAUNAT
Sautoir
A sautoir is a French term for a long necklace that may suspends a tassel or other ornament. Necklaces that would fit the criteria for a sautoir have existed throughout history. Sautoirs, as we know them today, evolved in the early part of the twentieth century in response to the elongation of the feminine silhouette created by the columnar styling of dresses of the period. Woven or twisted ropes of pearls suspending a tassel were by far the most popular sautoirs but an inevitable progression toward geometric diamond and gem-set sautoirs saw a wide variety of designs in the Art Deco period. Today, they are more than ever present and give a playful, elegant twist to each outfit.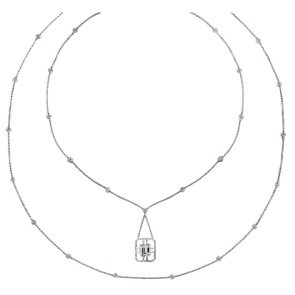 Diamond sautoir, custom made design by BAUNAT
For questions and custom made jewelry she answers her customers by email on k.lescrenier@baunat.com or welcomes them in the Geneva showroom. BAUNAT has showrooms in Antwerp, Paris and Geneva.
Ivy International customers are invited to mention the code XXX for an extra sparkle*.
Back to overview